Last week I discovered a few challenge blogs for paper crafting. I decided there's no reason I shouldn't be able to use these for scrapbooking, so I am submitting this layout for 5 of these challenges. It was so much fun to combine all the elements from these challenges into 1 layout. And I was so happy that they worked well with my pictures! These are some OLD polaroids and photos of me when I was 2 years old!!!
The first challenge was an inspiration photo from the Shabby Tea Room. I used the pennants and the colors from this photo. Perfect Day was the perfect paper pack to fit these colors!
http://theshabbytearoom.blogspot.com/
The second challenge was from the Pink Elephant. It was to use Kraft in your project. I cut up one of those die cut cards to use and I liked the look of it.
http://thepinkelephantchallenge.blogspot.com/
The next 2 challenges were sketch challenges. I used Mojo Monday's sketch for my first page and the Ribbon Carousel's challenge for my second page.
So, now that you've seen all my inspirations, here is my layout.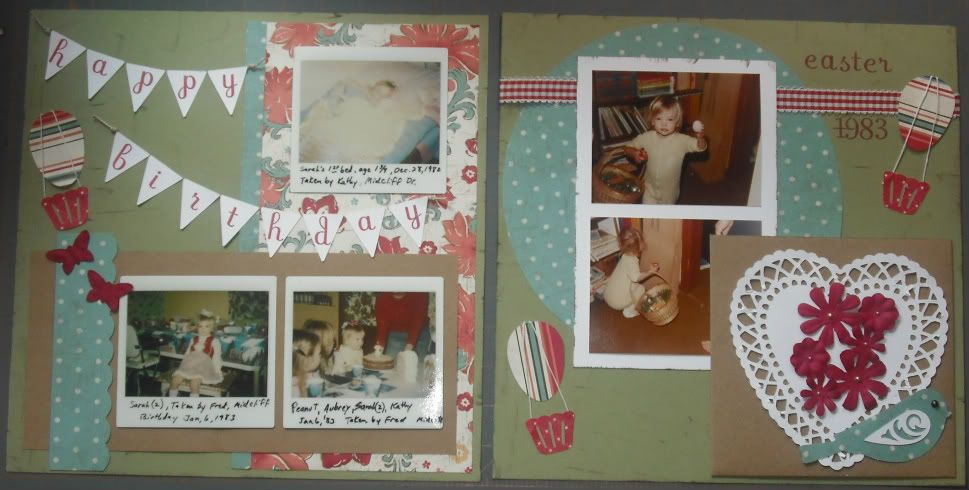 Here's the left page: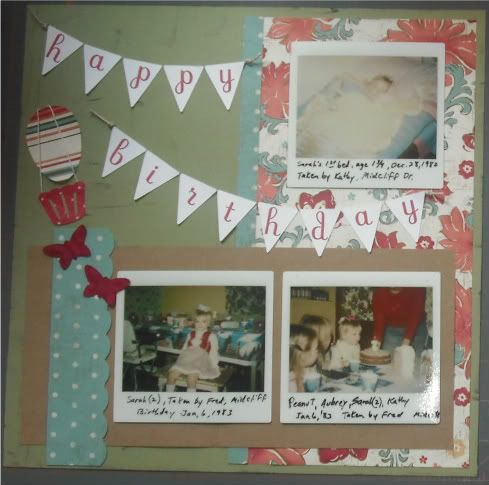 and here's the right: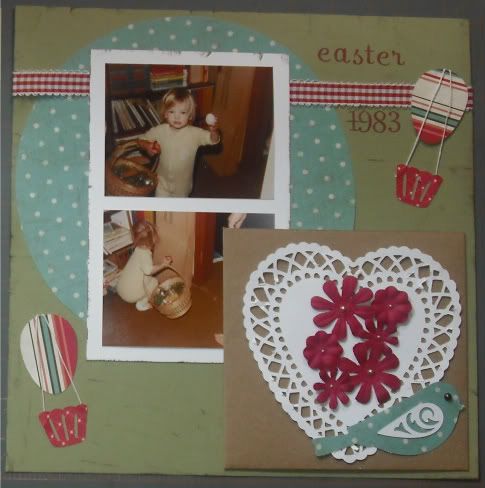 All materials used were CTMH:
Perfect Day paper pack
Garden Green and White Daisy cardstock
Chocolate Alphabet Small stamp set
Kraft Die Cut card and envelope
Spring Blossom Just Blooms, Colonial White Waxy Flax, Hemp, Mocha Opaques
Tulip and Cocoa Ink
Art Philosophy Cricut Cartridge