So I've been working on my 4-month old's baby album, and I don't want to make cards right now. I needed some inspiration, so I looked at Mojo Monday and Heart2Heart. They both really inspired me and worked with my photos so here's what I came up with: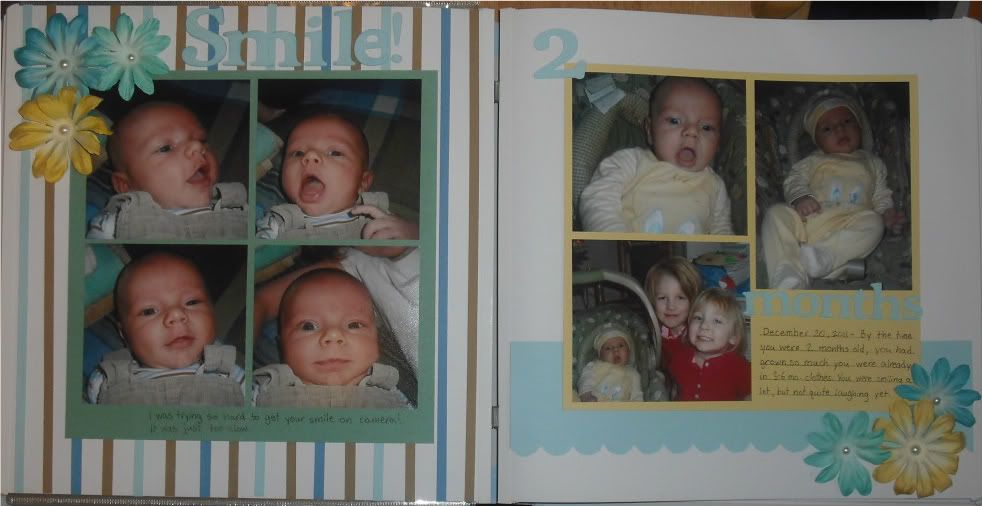 The left page is the Heart2Heart entry:
The right page is the Mojo Monday entry: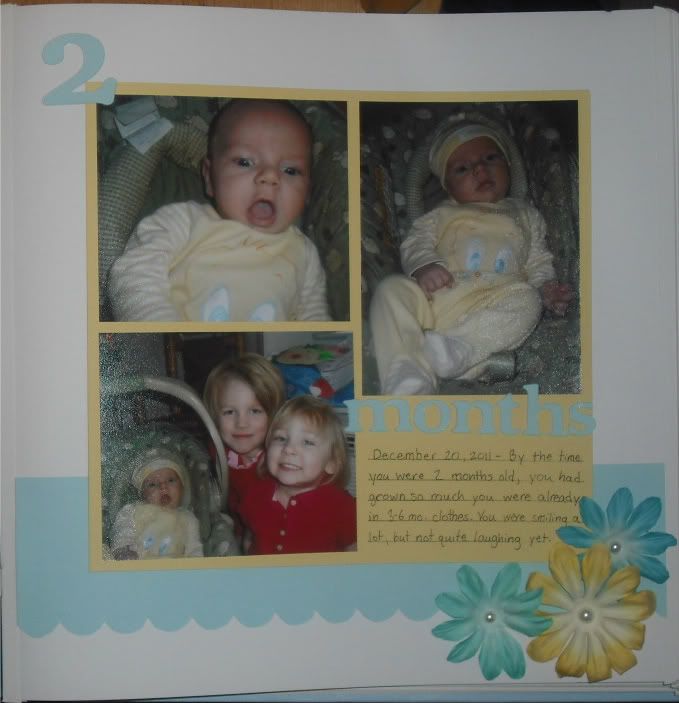 Materials used: Cardstock - Desert Sand, Dutch Blue, Heavenly Blue, Juniper, Buttercup
Art Philosophy Cricut Cartridge
Flowers and Pearls from M's.