Here are two more workshops I am offering:
The first is A Cut Above workshop offered by Close To My Heart. This workshop is pre-cut, and includes everything you need to make 10 cute 5"x7" cards with envelopes. All you need is adhesive! Provided at the class will be a stamp set to choose which sentiment you want on your card: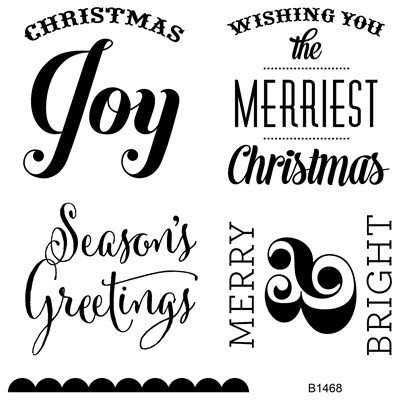 This workshop is $12.95 + tax/shipping. Please leave a comment if you are interested in attending this workshop or purchasing the kit.
Materials used:
Kit: Cut Above Holiday Kit
Stamp: Merriest Christmas
Ink: Cranberry
The next workshop is also offered by Close to my Heart. This is the Snowhaven Cardmaking Workshop On the Go. At this workshop we will create 15 cards. This is an advanced level class. Expect 4+ hours to create all 15 cards. This will cost $18.50 without the stamp set or $24.95 with the stamp set (plus tax/shipping).
Materials used:
Kit: Snowhaven Cardmaking WOTG
Ink: Cranberry, Glacier, Slate