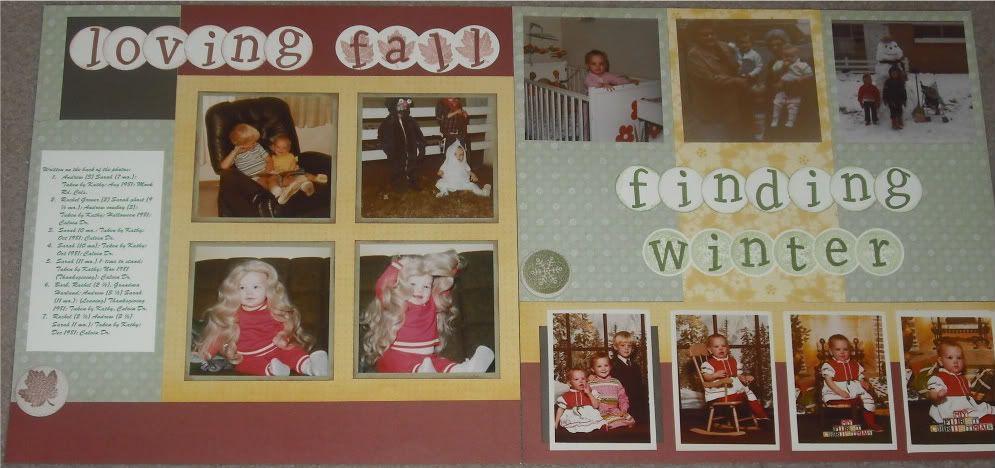 Here is my layout for the stamping challenge. I used Mayberry papers which are meant for summer, and turned them over, paired them with Barn Red, and used them for a fall/winter layout. Here are the materials I used:
Paper: Mayberry level 2, Barn Red, Garden Green cardstock
Ink: Barn Red, Olive
Stamps: Jubilation, Giggle lower case
Embellishments: Canvas Badge buttons
Layout: Imagine: In the Groove
These pictures are of me when I was a baby.